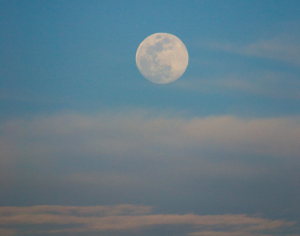 The Esterhazy Singers celebrated the 50th Anniversary of the First Moon Landing.
On 16 July 1969, Apollo 11 launched to become the first spaceflight to land two people on the Moon. The Esterhazy Singers commemorated the 50th anniversary with an exciting and varied programme of choral music. Featuring works ancient and modern, the programme reflected composers' preoccupations and obsessions with the heavens, the stars and the moon throughout the ages.
Repertoire included Monteverdi – Ave Maris Stella, Harris – Faire is the Heaven, East – Hence, stars, Esenvalds – Stars, and Howard's Fly me to the Moon.
Andrea Brown conducted the Esterhazy Singers at St John the Baptist Church, Holland Road, London W14 8AH