The Esterhazy Singers take their name from the Princes Nicolaus and Anton Esterhazy, and their association with Franz Joseph Haydn [1732-1808]. The musical establishment of the Esterhazy household is best known for its employment of Haydn as Kapellmeister from 1761 to 1804, but a number of distinguished musicians also wrote for the Esterhazy Chapel, including Beethoven, Hummel and Schubert, and at least three of the Princes were accomplished musicians in their own right.
The choir made its first public appearance at St. John's, Smith Square in 1972, and with Haydn central to its core repertoire, has since performed works from all periods and styles, including first performances of the works of contemporary composers. Concerts take place mainly in London during the autumn and Easter terms, and elsewhere in Britain and abroad in summer. In 2011, the choir celebrated its 40th anniversary with a special concert series to mark the occasion, including a performance of Tallis's Spem in Allium.
Under its new director David Halstead and based at St. Margaret Pattens Church in the City of London, the choir aims to continue to perform to high standards, while maintaining its reputation for friendliness and sociability. We always welcome new members to join our thriving choir. If you are interested, you can find details on our Join us page.
Choral Scholar Program
Since 2014, the Esterhazy Singers has offered a scholarship scheme to young singers training to become professional musicians. A scholarship gives singers a chance to practise with us as soloists and occasionally to take part of a rehearsal as a conductor.
The scholarships are funded by donations from choir members and our audience. We provide 4 bursaries a year, one in each of the SATB voices. Please support our activities by making a donation and by attending our concerts.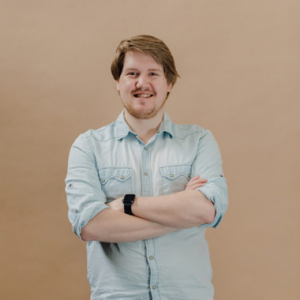 The Esterhazy Singers are pleased to welcome David Halstead as our new Musical Director from October 2021. David has taken over leadership of the choir from Andrea Brown, who has stepped down to pursue other musical opportunities after five successful years.
David Halstead works as a freelance Choral Conductor in London. David read Music at Christ's College, Cambridge, where he sang in the Chapel Choir, as well as occasionally conducting and playing the organ for services. He initially trained as a secondary music teacher, and worked in the classroom for six years, eventually completing a Master of Education (MEd) degree at the University of Cambridge and later studying for the MMus Choral Conducting at the Royal Birmingham Conservatoire, working with Paul Spicer and Simon Halsey amongst other teachers: he finished both courses with Distinction. David founded the Beaufort Chorale in 2015, a chamber choir made up principally of fellow alumni of Christ's College, with whom he has directed regular tours around the country and abroad. Since December 2018, David has been Director of Music for SAINT, working across many parishes in East London, and he directs the Watford Palace Theatre Community Choir.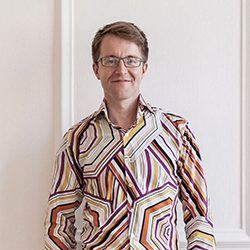 Our accompanist is Jan Rautio
Born in Russia into a professional musical family, Jan started studying music in the renowned Gnesin School in Moscow and continued his education in London where he was a prize-winning scholar at both the Royal College and Royal Academy of Music.
As a soloist, chamber musician and conductor, he has performed across the UK, Europe, Russia and the USA, with highlights ranging from Wigmore Hall to Steinway Hall. He has given numerous live broadcasts on BBC Radio3. He is Music Director of the "Diversity" chamber choir. He premiered as a composer in 2013 with "La Petite Messe" scored for strings and piano and his most recent premiere was "Honor, Laus et Gloria" commissioned by the Esterhazy Singers and memorably performed by them in March 2018.