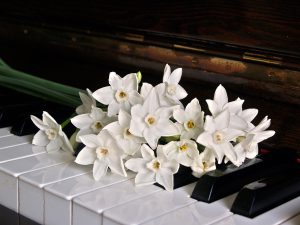 Join the Esterhazy Singers for a sing through Brahms' Requiem, which will feature in the choir's Autumn concert. This is a great opportunity for anyone who might be interested in joining the choir to come and try us out, or for anyone who just loves singing to come along to explore this beautiful work.
The rehearsal will be on 4th October 2022 starting at 19:00 and running until 21:30 with a break in the middle, taking place at the choir's usual rehearal location of Saint Margaret Pattens Church, EC3M 1HS. Scores will be provided, but you're welcome to bring your own (we are using the Peters edition). Please help us ensure we have enough scores for everyone by using the button below to register in advance.
We look forward to meeting you and singing with you!